Everything You Need to Know About the PSAT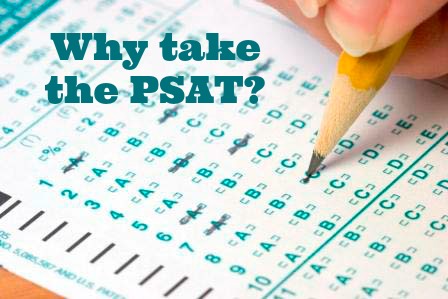 Hang on for a minute...we're trying to find some more stories you might like.
On October 11th, sophomores and juniors at South will be taking the PSATs. For some, it will be their first time taking the PSAT, and others will be veterans taking it for the second time. No matter how many times you've taken the test, there are two questions everyone is wondering- what are the PSATs? And why do we take them? I remember asking myself the same questions both years I took the test, and now after two PSATs and several SATs, I can finally answer these questions and say, with confidence, that the PSAT is actually important.
First of all it's necessary to understand what the PSAT is. Quite simply, it is a practice SAT administered by the College Board. Formatted in the same way as the SAT, the PSAT is designed to be an introduction to the SAT, a standardized test that the majority of high school students will find themselves taking in order to gain acceptance into college. Therefore, the PSAT is meant to expose students to the types of questions they will face when they take the SAT. This is useful for two reasons; (1) students will be able to "test out" the SAT before taking it, saving them money and showing them what to expect, and (2) revealing areas in math and literature in which students may need to improve upon before taking the SAT. In fact, most students who take the SAT experience an increase of about 100 points from their PSAT, so your scores can show you a baseline for future tests. Even if the SAT is not in your future, the PSAT counts as a standardized test at South. Since it is required for students to pass at least one standardized test each year in order to graduate, it is important for students to take the PSAT seriously regardless of whether or not they plan on taking the SAT.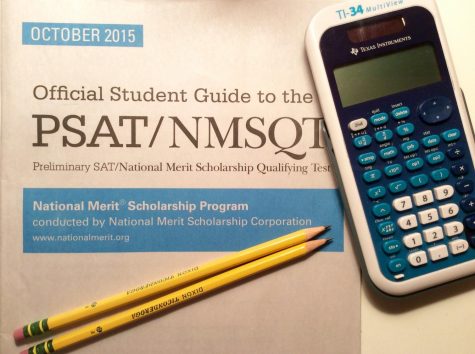 Now that you know what the purpose of the PSAT is, how can you use the test to your advantage? For starters, scoring well on the PSAT could earn you a merit scholarship. Another name for the PSAT is the NMSQT, which stands for National Merit Scholarship Qualifying Test. This means that it is possible, if a student scores high enough, to get a merit scholarship from the National Merit Scholarship Corporation for scoring well on the PSAT. Along with that, PSAT scores can be used by students to help study for the SAT. Rather than spending hundreds of dollars on SAT bootcamps, Khan Academy- an online educational organization- provides a program that will put your scores to use. Students can upload their PSAT scores into Khan Academy, and the website will then generate practice tests and sets of questions that focus on your weak points shown in your PSAT scores. Khan Academy SAT prep services are also completely free of charge. From there, students can work on these areas and improve their skills for when they take the SAT. To enter your PSAT scores into Khan Academy, visit https://www.khanacademy.org/sat.
Overall, the PSAT serves as a basis for students to become exposed to and learn the ins and outs of the SAT before taking it. When used to your advantage, the PSATs have the potential to be the most important standardized test you will ever take in school. My advice for all students taking the PSATs this year; take the test seriously. Your classmates may think your scores won't matter, but by putting in an effort you can help yourself in the future. Not only that, but you could even have a shot at earning a scholarship for your efforts. Good luck sophomores and juniors!