South Students Share What Makes their Holidays Happy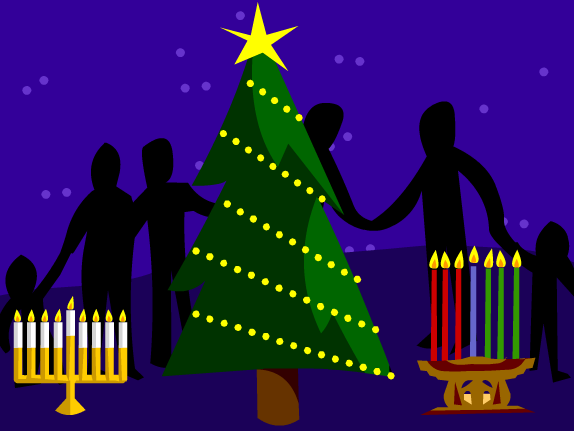 Everything feels lighter this time of year. Smiles permeate even the grumpiest of students, and all things come peppermint-flavored. The holiday season is upon us. Yet what is it that makes the holidays so happy? For some it's the Christmas songs that play across every station. For others it's the first snow, or even having off from school. But in truth, you can't pinpoint one single thing that makes this time of year so special. When it comes down to it, the holidays mean something different to all of us. We all have our age old family traditions that we cherish. South students share the very traditions that make their own holidays meaningful…
The Seven Fishes
"I'm Italian, so we do the seven fishes. We use flounder, salmon, shrimp, mussels, scallops, cod,  and clams. It's always been a tradition where we go to my grandmas house and we all cook the fishes and eat them on Christmas Eve."
– Serena P.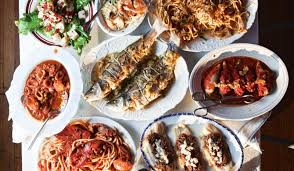 Dreidel and Decorating
"My family is split as far as culture and religion goes, so we celebrate both Christmas and Hanukkah. For Hanukkah we always make a meal with brisket and latkes and then we play dreidel with m&m's as prizes. Our Christmas tradition is tree decorating, which we always do to fun holiday music. Every year we alternate between Christmas Eve at our house and at my aunt and uncle's house. Food prep tends to be quite hectic since we're usually feeding ten people!"- Sophie L.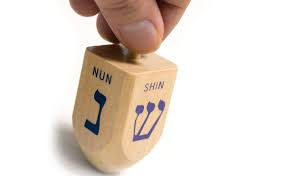 A Polish Breakfast Dinner
"On Christmas Eve we have breakfast food for dinner. We're Polish so we always have polish food: sausage, eggs etc…"- Brielle B.
A Bouncy Christmas
"I go to a bouncy house place on Christmas. Its called Pump it up. My dad owns it, and it's closed that day, but we get to go for like 4  hours and just bounce around."- Sabrina M.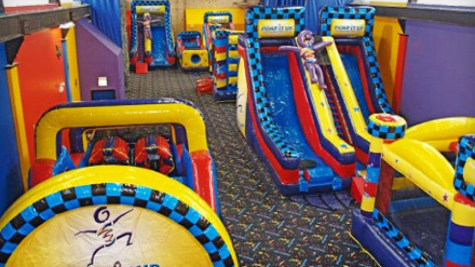 The Neverending Christmas Story
"It always starts on Christmas eve. my family has this huge Christmas dinner. Once it gets dark out we go for a walk and judge everyone's Christmas lights. When we get home we always open one present. Then we watch our first full fieving of a A Christmas Story at 8 pm which kicks off the TBS 24 hour marathon of the movie. Throughout all of Christmas day we rewatch it in the background and we finish with our last full viewing of it at 6 pm. It's a really really important movie for my family. We never watch it if it's not Christmas and on TBS."- Kaitlin Covino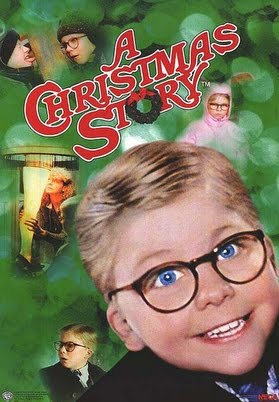 When Santa Is On Top Of His Game
"For every Christmas my family opens presents the morning of the 24th instead of the 25th. My mom used to tell us that Santa came early." -Caroline M.
December Dice
"So, every year we go to my grandparents house for dinner and to open up gifts and such. So my aunt brought the game to our family. She brings a wrapped gift and it is put in the middle of our table. The youngest starts the game. The goal is to try and open the gift so you can receive what is inside. But you have to wear oven mitts while tearing at the wrapping paper. You must go as fast as you possibly can because the person to your right has two dice and they are trying to match up a number. For example, 3 and 3. Once they roll 3 and 3 the person with the oven mits must pass the oven mits and the gift over. And whoever wins gets to keep the wrapped gift, but must buy another gift and re-wrap it for the next year."- Julia Gowers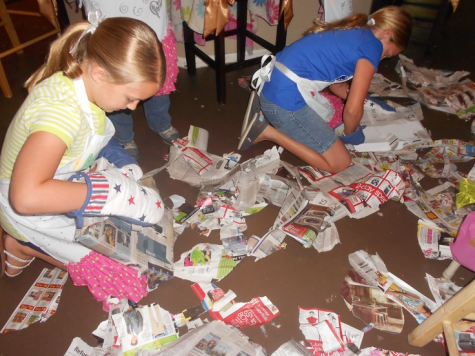 Holiday Dress Up
Every year I dress as Santa for my niece and nephew and they know it's me because they say, "Why is santa brown?"- Frankie Settembrino