What's Next for Marvel?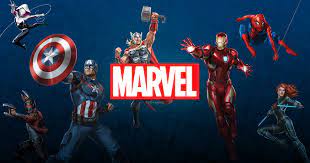 Morgan, Co Editor in Chief
June 21, 2021
Marvel has been releasing hit after hit since 2008, beginning with the famous Iron Man film. Now moving into Phase 4 of the Marvel Cinematic Universe, we can expect a lot from the coming films and TV shows. With the Avengers done and gone, a lot is riding on their legacy and what Marvel wants to accomplish, using what's left of the storyline. Marvel does seem to have a plan, a very elaborate plan that has fans wondering what is in store of them. Below is a list of every show and movie for the next three years of what's to come. 
2021
Loki – June 9
Black Widow – July 9 
What If…? – August 2021 
Shang-Chi and the Legend of the Ten Rings – September 3
Eternals – November 5
Spider-Man: No Way Home – December 17
Hawkeye – late 2021
Ms. Marvel – late 2021
2022
Doctor Strange and the Multiverse of Madness – March 25
Thor: Love and Thunder – May 6
Black Panther: Wakanda Forever – July 8 
The Marvels – November 11
The Guardians of the Galaxy Holiday Special – late 2022
Moon Knight – 2022
She-Hulk – 2022
2023
Ant-Man & the Wasp: Quantumania – February 17
Guardians of the Galaxy Vol. 3 – May 5
Unknown Dates
The Fantastic Four
Blade
Secret Invasion
Ironheart
Armor Wars
I Am Groot