Eagles on the Ice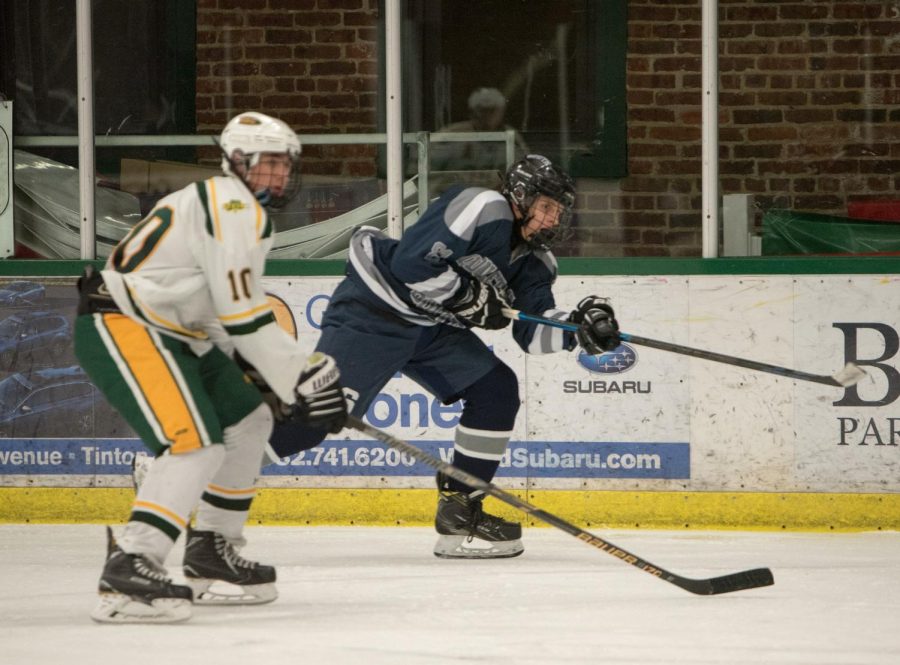 They may fall under the radar at times, but this season, the Middletown South Hockey team is making some noise. Currently the team stands at 8-5, suffering only two of those losses being in their division. The Eagles are currently 3rd in their division just behind Freehold Township and Saint John Vianney. To some this may be worrisome, though Middletown South is within striking distance of the top teams. Middletown South early in season routed Freehold Township 5-1, and recently the Eagles pushed Saint John Vianney to the limit in a 1-0 defeat.
Who's Leading the Charge
Well evidently it's a full team effort in all phases of the game. Starting at goalie, Sean Caswell is dominating in the net posting 252 saves this season and a 0.937 save percentage. Goal scoring is dispersed across the whole team, though leading the was is captain Joe Ciervo with 8 goals this season. Players such as Marc Connor, Mike Hannigan, and Demetri Forand are also pacing well with all of them scoring 7 goals throughout the season. All these sharpshooters are multi-year varsity players, showing that Eagles have experience. Evidently, the Eagles are nowhere short on young depth in the lineup. Andreas Forand and Nate Block are freshmen who often spark the offense with speed and great passing. They have scored 2 and 5 goals respectively.
What's Next for the Eagles
Well, the Eagles are about to enter a challenging part of their schedule. They played CBA on January 18. They then play Shore Conference opponents Lacey, Red Bank Catholic, and Wall. These coming games are make or break for the Eagles. Winning can improve their position in the division as well as their position postseason play.