Student Predictions & Resolutions for 2021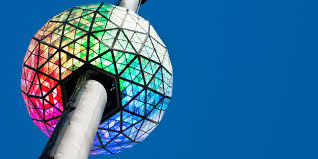 2020 has been a year for the books — the history books, that is. From the outbreak of COVID, altering life as we knew it, to the prominence of social movements and political tensions, the past twelve months have been far from boring. This year has finally come to an end and most of the world couldn't be more excited for a fresh start. After the year we've had, we deserve something to look forward to. I took to polling South's students to see what exactly everyone is hoping 2021 will look like. Some people made predictions about the country, or even the world, while others gave resolutions they have made for themselves. Using a survey format, I got responses from a variety of students. Here's what they had to say:
"I predict that the vaccine will not be as quick a fix as it may seem and things will not go back to normal any time soon… if ever." – Abigayle Larrier, Senior
"The Mets will win the World Series in the 2021 season and fall sports starting next year will allow more fans without as many restrictions into the games." – Ryan St. Clair, Junior
"I want to make the best out of the worst and be more grateful. And if I can, travel!" – Nina Laffin, Junior
"I think 2021 will begin our slow return to normalcy. The vaccine is becoming more widely available and healthcare workers have more experience in treating COVID as well." – Andrew Wrede, Junior
"I think the Chiefs will win the Super Bowl." – Bryan Dolan., Senior
"I would like to write a list down of all the things that happened in 2020." – Anonymous, Sophomore
"I think by next school year, we will be fully in person again." – Julia Scasny, Sophomore
"'Mask Off' will become insanely popular again and we will finally know why his name is Future. I also think that the Covid situation will take a little longer than some think." – George Parauda, Sophomore
"My resolution is to not think so pessimistic. To have more optimism and realism for this world and to think straight forward." – Anthony Dantuono, Junior
"I predict that the coronavirus and pandemic mindset will still haunt us for most of 2021, but I personally think that life will return back to normal by September." – Bridgette Jones, Junior
"I hope to re-strengthen relationships with friends and family due to missing out on almost a year of in person interaction." – Tristan DeCrescenzo., Junior
"I hope all good things! I really believe we will have a vaccine and will be back to normal by the next school year. I think it'll be a much more positive year to make up for all we've dealt with in 2020." – Juliana Hedin, Senior
"To focus more on myself and my sports to get a better chance of being recruited for college." – Olivia Uliano, Junior
"Pay more attention to class both virtually and in person." – Brooke Rutowski, Junior
"I'm not too sure, but I doubt it will be any better than last year. The best thing you can do is work on yourself and try to remain genuinely happy." – Jake Wiatrak, Junior
"It's gonna be weird. Quarantine will last longer than we think. People will still wear masks even after, but we will manage." – Emily Walter-DiFranco., Junior
"One resolution that I would love to achieve in 2021 is getting more sleep." – David Hussey, Sophomore
"I want to make up the lost time with friends and family." – Nicholas Zito, Sophomore
Not surprisingly, most of the responses were based around COVID, as it proved to be one of the biggest issues of 2020. Although some students polled found it difficult to see beyond 2020's shadow, the majority of the students polled have hope for the future. They are looking on the bright side and finding happiness within even the tiniest aspects of their lives. As we enter this new year, we must remember to stay positive and stay safe!